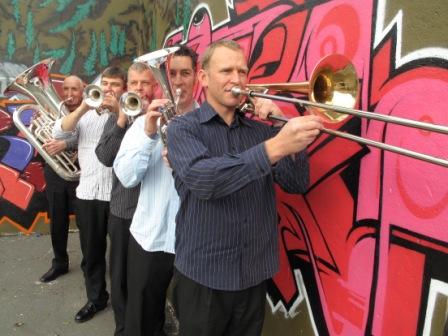 Welcome to our website. Twisted Brass is a quintet made up of experienced musicians, based in Christchurch, New Zealand. This site contains information about us, our music and how we can work with you to help make your wedding, function or project special and memorable.
The quintet format is extremely versatile and provides a different experience for both players and audience. Our repertoire covers a wide range of music, including classical, jazz and modern. The brass offers a large dynamic range that we can tailor to suit the occasion. We can provide a rich yet quiet sound for atmospheric or background music but can raise the volume to carry well at a large or outside venue or to provide dramatic effects when required!
We offer a flexible and professional approach to all our clients and are happy to discuss your individual needs to see if we can help. To contact us for any reason, please
click here
.